Shane Kepler, D.C.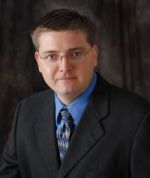 I was only five years old at the time. Medical Doctors told my parents I had severe scoliosis, which is a condition of abnormal curvature of the spine. Doctor after doctor tried to figure out what to do with me, how to help me. They said that I would probably not be able to walk by the time I reached my late teenage years. If I was to walk, it would difficult with slow and deliberate movements. My parents were faced with the decision of whether or not to choose surgery, which had a low rate of success, followed by wearing a rigid plastic back brace. With or without surgery, my parents were faced with a tough decision: cut their little boy or let him grow-up awkward, possibly crippled. My parents did neither and took the advice of some close friends of the family. These friends suggested that my parents take me to a Chiropractor in Longmont, Colorado, which was three hours away from my hometown in Nebraska. I still remember the drive, to a 5-yr old it seemed like forever. My parents were very impressed by the Chiropractor's knowledge. Soon after, I began receiving regular chiropractic adjustments. The end result was worth every minute. My spine is straight and strong. I went on to play high school athletics. My football and track abilities helped me earn a scholarship for college. I am still very active today. Everything I have accomplished I owe to chiropractic care, which literally saved my life. With my life restored I can look back and see how my life has changed. Naturally, I feel compelled to help other people through chiropractic care.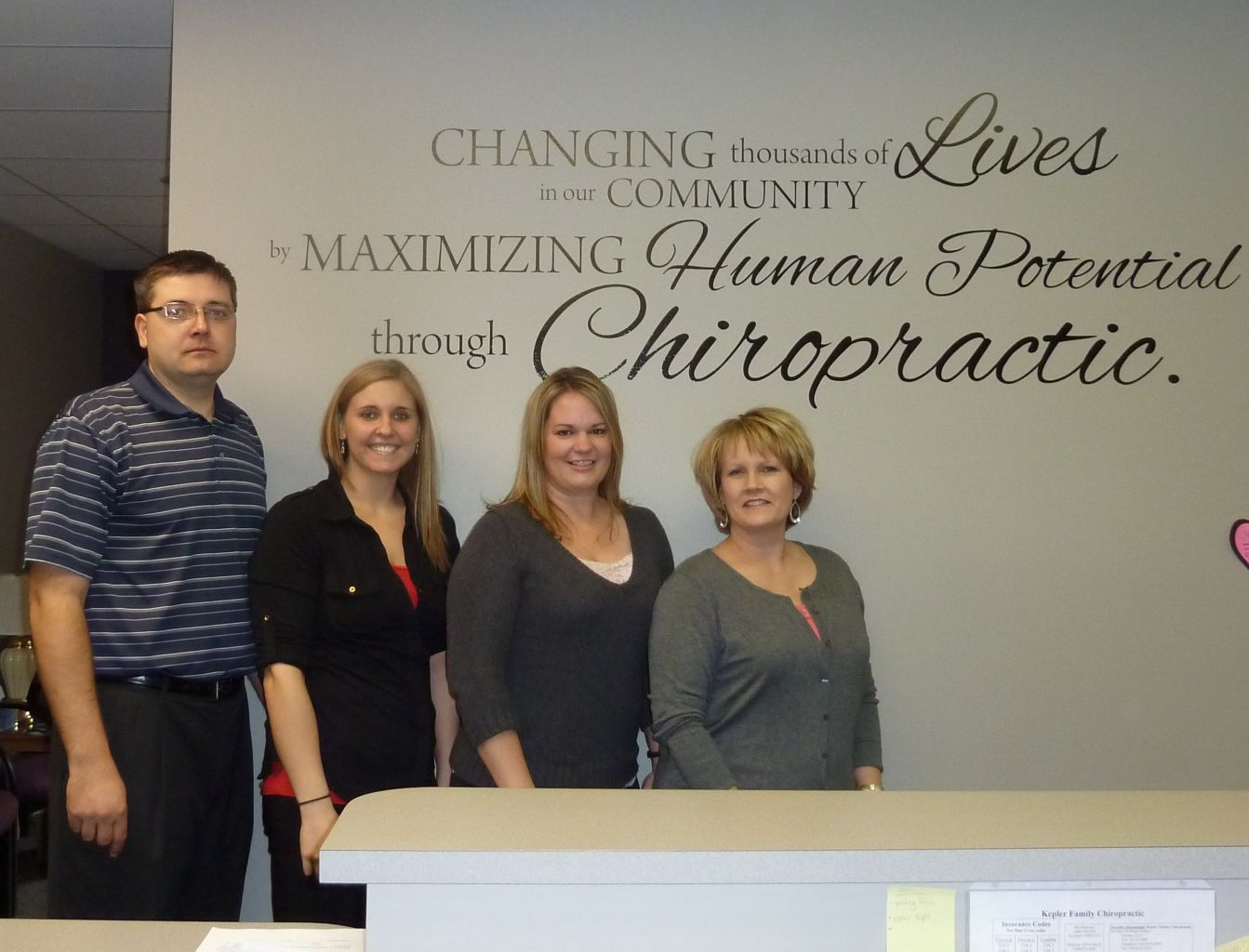 Penny Keller, C.A., Office Manager, Lmt. Radiographer
Penny Keller joined the Kepler Team in February of 2007. At that time, she had no idea that her life would change so significantly. Penny started seeing a Chiropractor in 1999 after experiencing pain from an extreme case of TMJ, which at times resulted in lockjaw. The adjustments helped, but the pain and headaches always came back within days. "When I started working at Kepler Family Chiropractic, I was able to see my x-rays for the first time. We discovered that the curvature of my neck was actually reversed, putting an extreme amount of pressure on my nerves." Penny soon learned that her problem could actually be corrected by gradually changing the structure of her spine and its supporting muscles. She also found that by simply changing the quality of her diet and her sleeping habits and by increasing her daily activity, she was able to speed up the healing process.
"The last 7 years have changed my life. I can now enjoy activities without pain and without medications. I truly love my job. When new patients come to our office, I am so excited to tell them about Chiropractic and how the adjustment enables the body to heal itself. Seeing the hope on a patient's face when they realize that Chiropractic just makes sense keeps me passionate about what I do. Every single day I get to see a person's life change as they experience better sleep, less pain, and overall wellness".
Brianna Cowell, C.A.
Brianna is the newest member of Team Kepler as of May 2018. She is a recent graduate of Wayne State College. Brianna majored in Nutrition & Public Health as she has a passion for self-improvement and better health and understands that a healthy spine is the "backbone" to optimal health. Brianna is excited to begin her journey as a Chiropractic Assistant and in assisting others on their quest for improved health.
Dr. Shane Kepler, a specialist in safe, natural and affordable Chiropractic Care, has been serving Lincoln and its surrounding communities since 1999. Dr. Shane Kepler also provides workplace wellness lectures and a Lunch & Learn program for corporations, businesses, church groups, and clubs in Lincoln, NE and surrounding communities. Currently serving 68502, 68503, 68504, 68505, 68506, 68507, 68508, 68510, 68512, 68516, 68521, 68522, 68524, 68526, 68528, 68434, 68333, 68405, 68304 and more.